For a healthy delivery and a sound baby protected from Zika virus transmission which is increasing effectively at an alarming rate, 'The U.S. Centers for Disease Control and Prevention has suggested pregnant women to ask their sexual male consorts to either refrain from any sexual contact or use condom in case they have travelled to any places infected by this virus.
Zika virus is a member of the virus family Flaviviridae and the genus Flavivirus, transmitted by daytime-active Aedes mosquitoes, such as A. aegypti and A. albopictus. The infection, known as Zika fever, often causes no or only mild symptoms. Since 1950's, it has been known to occur within a narrow equatorial belt from Africa to Asia. In 2014, the virus spread eastward across the Pacific Ocean to French Polynesia, then to Easter Island and in 2015 to Mexico, Central America, the Caribbean, and South America, where the Zika outbreak has reached pandemic levels.
Zika virus is related to dengue, yellow fever, Japanese encephalitis, and West Nile viruses. The illness it causes is similar to a mild form of dengue fever, is treated by rest, and cannot yet be prevented by drugs or vaccines. There is a possible link between Zika fever and microcephaly in newborn babies by mother-to-child transmission, as well as a stronger one with neurologic conditions in infected adults, including cases of Guillain–Barré syndrome.
Symptoms of Zika virus infection are-
Low-grade fever (between 37.8°C and 38.5°C)
Arthralgia, notably of small joints of hands and feet, with possible swollen joints.
Myalgia.
Headache, retro-ocular headaches.
Conjunctivitis.
Cutaneous maculopapular rash.
Post-infection asthenia which seems to be frequent.
Effective vaccines exist for several flaviviruses. Vaccines for yellow fever virus, Japanese encephalitis, and tick-borne encephalitis were introduced in the 1930s, while the vaccine for dengue fever only became available for use in the mid-2010s but the CDC said the precaution stands unaffected until they investigate more about the dangers of sexual transmission of the mosquito-borne virus, which is linked to 4100 cases of microcephaly in newborns in Brazil.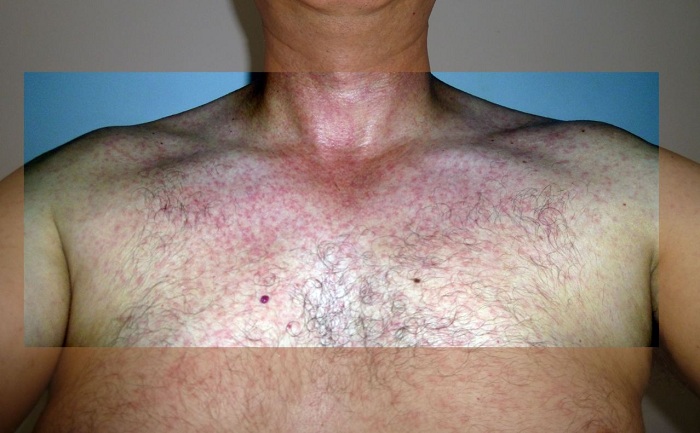 Speaking at a Friday morning news conference, CDC director Dr. Tom Frieden also said that"the agency is investigating and Brazilian research team detected that Zika virus exists in patients' saliva and urine. At this point, however, the CDC's guidance to pregnant women does not include anything about kissing".
"We're not aware of any other previous mosquito-borne disease with a potential of such devastating birth outcome on a scale apart from Zika in Brazil, because this phenomenon is so new, we are quite literally discovering more about it each and every day," he added.
"Because it's new and can be quite severe, therefore, is scary, especially for women who are pregnant or desire pregnancy. There's no doubt that in the coming months many more travelers will return to the United States infected with Zika virus. Some of them may affect pregnant women too." Frieden said.
Unfortunately, there has been an addition to the list of travel alert for the countries under the catastrophic grasp of this virus, Jamaica & Tonga which pregnant ladies are advised to avoid at any cost in order to overpar any fateful complexities during delivery. Though a cause-and-effect link has not been detected, many public health experts fear the virus can cause a condition that causes babies to be born with permanent brain damage and very small heads.
On Tuesday, local health officials in Texas confirmed a case of Zika virus infection that was transmitted by sex and not by the bite of a mosquito.

The Dallas County Health and Human Services Department said that an unidentified patient had become infected with the Zika virus after having sex with an individual who had returned from Venezuela, one of the Latin American countries where Zika is circulating. Scientists have suspected that Zika could be transmitted sexually, and there have been scattered reports of similar occurrences in recent years.
If research proves that the virus can be spread through sex, it could complicate efforts to curb the infections from the virus, which according to health officials is "spreading explosively" across South and Central America.
Ashley Thomas Martino is an assistant professor of pharmaceutical sciences at St. John's University, in New York City, who teaches infectious disease.
"We are dealing with an emerging strain of this virus. Zika is not new — it has been around since the 1950s — but this strain is showing that it can be transmitted from the mother to the developing fetus," he said. "So, the occurrence of sexual transmission may be new, but it's not that surprising, given that we're dealing with a new strain of this virus."
Martino added that "most cases will be of transmission via mosquito, and sexual transmission is likely to be a rare occurrence of infection."
The blood supply is also being monitored closely. The American Red Cross on Wednesday asked potential blood donors who have traveled to areas where Zika infection is active to wait 28 days before giving blood. "The chances of Zika-infected blood donations remain extremely low in the United States"said by Dr. Susan Stramer, the vice president of scientific affairs at the American Red Cross.
"The Red Cross continues to use safety measures to protect the blood supply from Zika and other mosquito-borne viruses," she said.
On Tuesday, the World Health Organization (WHO) declared the Zika virus a global health threat, based on the suspicion that the virus may be to blame for thousands of birth defects in Brazil in the past year.
Dr. Margaret Chan, director-general of the WHO, said on Monday that the explosive growth of microcephaly cases in Brazil constitutes an 'extraordinary event and a public health threat to other parts of the world.' Chan made her remarks during an emergency meeting at the U.N. health agency's headquarters in Geneva, Switzerland, to assess what is known about the Zika virus and its potential relation to the surge of birth defects in Brazil.
The WHO estimates there could be up to 4 million cases of Zika in the Americas in the next year. However, no recommendations were made on Monday from restrict travel or trade, the Associated Press reported. U.S. health officials have said it's unlikely that the Zika virus will cause a widespread threat here, but some infections are likely to occur.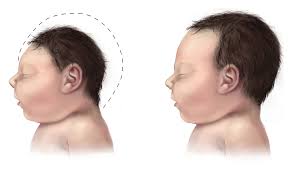 "It is important to understand, there are several measures pregnant women can take," Chan said, the AP reported. "If they can delay in travel and it does not affect their other family commitments, it is something they can consider. If they need to travel, they can get advice from their physician and take personal protective measures, like wearing long sleeve shirts and pants and use mosquito repellent," she said.
"There have been no outbreaks of Zika virus in the United States so far. But, limited U.S. outbreaks are possible given that the same sort of aggressive day-biting mosquito that spreads Zika is present in the southern United States", said Dr. Anne Schuchat, principal deputy director of the CDC.
However, Schuchat emphasized that the main health concern at this time is for pregnant women who are exposed to the virus.
"Although health officials view some U.S. cases of Zika infection likely, particularly in southern states the United States enjoys certain advantages that should keep such an outbreak limited to a small area" Schuchat added.
"Urban areas in the United States are less congested than they are in other countries of America, making it more difficult for mosquitoes to spread disease hopping from one person to the next. Also, people in the United States are more likely to have their windows shut, credits goes to their air conditioning systems, or to have screens on open windows, which keep mosquitoes from invading their homes", she added.
An Indian company, Bharat Biotech International, reported in early February 2016 that it was working on vaccines for the Zika virus. The company is working on two approaches to a vaccine: "recombinant", involving genetic engineering, and "inactivated", where the virus is incapable of reproducing itself but can still trigger an immune response. The company announced animal trials of the inactivated version would commence in late February.
Although there is no specific vaccination for Zika Vaccination, but there are some efforts an individual can take on personal level in case of suspicions of being infected to loosen the effects a little bit:
Treat the symptoms:
Get plenty of rest.
Drink fluids to prevent dehydration.
Take medicine such as acetaminophen (Tylenol®) to relieve fever and pain.
Do not take aspirin and other non-steroidal anti-inflammatory drugs.
If you are taking medicine for another medical condition, talk to your healthcare provider before taking additional medication.
If you have Zika, prevent mosquito bites for the first week of your illness.
During the first week of infection, Zika virus can be found in the blood and passed from an infected person to a mosquito through mosquito bites.
An infected mosquito can then spread the virus to other people.
Until the actual appropriate cure comes out we request every pregnant woman to opt for a healthy choice for their babies and NOT overlook the catalog of instructions laid down by CDC.
EMBRACE YOUR MOTHERHOOD, IT'S NOT A VERY COMMON GIFT GRANTED TO EVERYBODY.
Source: medlineplus
Get a free Online Doctor Consultation at DrSafeHands
Book STD Test Near You : Be Safe!
DSH Wellness A Profile Package