Dialectical Behavioral Therapy (DBT)
Diagnosis does not matter when in emotional distress people seek escape and avoidance in an attempt to manage by cutting off feelings and shorten the distress.
Intensity of emotions is caused by opposing forces / conflicts between self and environment.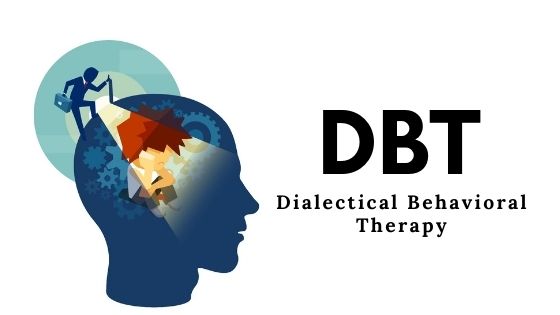 Attempts to escape are felt necessary to avoid arousal even hen situation is non-threatening.
Emotions spur thoughts rather than vice versa.
Return to baseline is slow.
Acceptance of patients' pain and suffering(validation) and prescribing new coping ways with a refocus on meaning and substance in life.
Emotions are the cause of pathology. Once emotional pathways are established, tendency for repetition is very likely. Kindling effect becomes the focus of therapy.
Acceptance of emotional pain and suffering decreases the need to escape. Distress tolerance strategies are utilized by moving back and forth towards accepting and change.
Skills training and therapy, both are critical e.g. detachment, changing patients relationship with emotions, problems, and to see them as passing events, diminishing the role of cognition by learning to regulate emotion.
DBT is Hindu Psychology relabelled and repackaged for the West.