BEST AND AFFORDABLE HIV TEST/STD TEST THAT ANYONE CAN TAKE
A strong stigma is attached to HIV TEST and STD TEST. This prevents people from discussing this kind of infection in the open. So awareness on this count is low in the general public. Even the medical fraternity do not much talk about these unless his or her patient is found with some symptoms or an inclination towards these.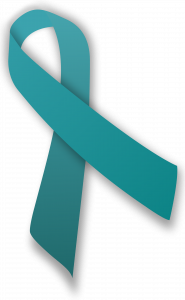 As it is HIV or STD do not show symptoms to know if the person has contacted any of these infections. Therefore, if you have unprotected sex with your partner male or female then it is advisable to have an HIV or STD test done. Also if you have multiple sex partners and do not know about their sex life it would be sensible to go for this test. Again anyone who has a blood transfusion or has shared a needle with anyone can be at high risk of contracting these infections.
Then those who desire to undergo this test may want to find an affordable one and also would wish to keep the result as much confidential as possible. Yes, you have the option of visiting your general practitioner and request for a test but then though test results can be kept confidential visiting one is risky if someone spots you there.
Apart from that, you may need to take an appointment and pay for it along with paying for the test done. This may be a big drain on your pocket. The best option in this digital era would be to consult an online service like Drsafehands. You can buy a kit online and get the HIV or STD test done. You can get the test results in as less as 20 minutes. If you test positive you may need medical help and a consultant on this portal can recommend you to a specialist that is nearest to your location.
All this can be done without you revealing your identity just using an ID number. So simple yet so effective and affordable. All this can cost you just around INR 1000. Isn't it a safe and better method to know if you are HIV positive or no.
About DrSafehands:
DrSafeHands is a Best HIV specialist in Delhi & Std specialist in Delhi They Provide HIV test in Delhi and Provide consultation on the earliest detection of HIV. Best and Affordable HIV Test/Std Test are available at Drsafehands
Drsafehhands.com – A wise choice indeed!
We at DrSafeHands provide a free consultation to those who want to know every detail of HIV, AIDS and various sexual related problems.
With our team of experienced doctors, we will ensure that your every query is answered and you are provided with every information of preventing any chance of transmission of HIV infection.
As proper guidance is required to make the sex pleasurable and risk- free, feel free to visit drsafhands.com Best HIV specialist in Delhi to understand how the chances of HIV infection can be minimized using healthy and standard sexual practices that must be followed strictly.
Get a free Online Doctor Consultation at
DrSafeHands – Best HIV specialist in Delhi