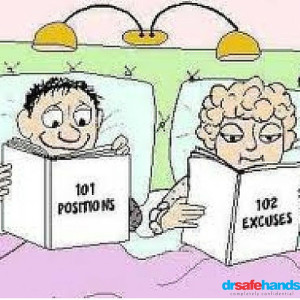 Sex , a dirty word ??   
Still! "Sex" is one mythical creature in this modernized India, that is known to all but talked about in public by a very few. There are numerous barriers to sex and sexual education in our country that have become a threat to health of the Indian youth.
The so called cultural propagandas are the biggest enemy to those who have sexual problems thus making them incapable to open themselves to someone about their issues. These barriers lead to unhealthy sexual practices and a lot of needless suffering.
An in-depth analysis of these issues is of the utmost importance, if we want our youth to be healthy and safe from the risks of sexually transmitted diseases. Many studies have shown that the root cause of this hesitation to open up to public about sex and sex related issues is our culture.
How open are we to sex today?
Our culture lies amidst the alley of westernization (where sex is treated as an integral part of life) and Indian culture (that treats sex as a means of reproduction and family planning).
Though, sex is prevalent in our country behind doors and by doors I don't mean the actual doors behind which the sex should be practiced but the doors of hesitation, reluctance and secrecy. It is preached in our culture that talking about sex and sex related issues in public is completely unethical.
To prevent this breach of ethics many patients suffer with diseases that could have been treated easily if they would have been able to discuss it with an expert.
Sex and our healthcare system 
Another reason which I find is the root cause of this hesitation is the lack of such educational institutions and medical services in our country. There is no doubt that you'll find numbers and email addresses of such medical providers in newspaper columns daily but how many of you have bothered to communicate to such providers. Are they trustworthy, even?
The reason for this reluctance perhaps  is the feeling of embarrassment that one would have to face if such information about his personal life leaks out.
Another reason is the lack of medical professionals of both the genders. Ratio of male medical advisors related to sexual health are far much more in our country than the female medical advisors making it difficult for the women patients to open up to the male doctors thus leading to suppression of feelings and a lot of heartache.
DrSafeHands.com 
What if there is some way that such sexual related problems can be discussed while maintaining the privacy and complete confidentiality of information. Drsafehands.com is one place where you can log into and leave your cloak of embarrassment behind and open up your sexual health issues and intimacy problems like never before.
Drsafehands provides an expert panel of doctors in an appropriate proportion both in male as well as female doctors that are 24*7 at your service. Confidentiality and anonymity is of the utmost importance and is taken care of at drsafehands with utmost priority.

"It's time we break some barriers and lead a healthy sexual life. Its time we break some taboos with sound scientific information"