Do You Need To Label Your Sexuality?
One's sexual orientation or gender identification is a very personal and sensitive trait. Not everyone is comfortable discussing this openly especially, if it's different from the majority population. The labelling of sexuality should be done by the individual and not by the society as this pressurises or forces a label on the person, which could be hurtful or difficult to accept. On the other hand, labelling your own sexuality to gather an insight of who you actually are and accepting your identity can be very comforting and reassuring.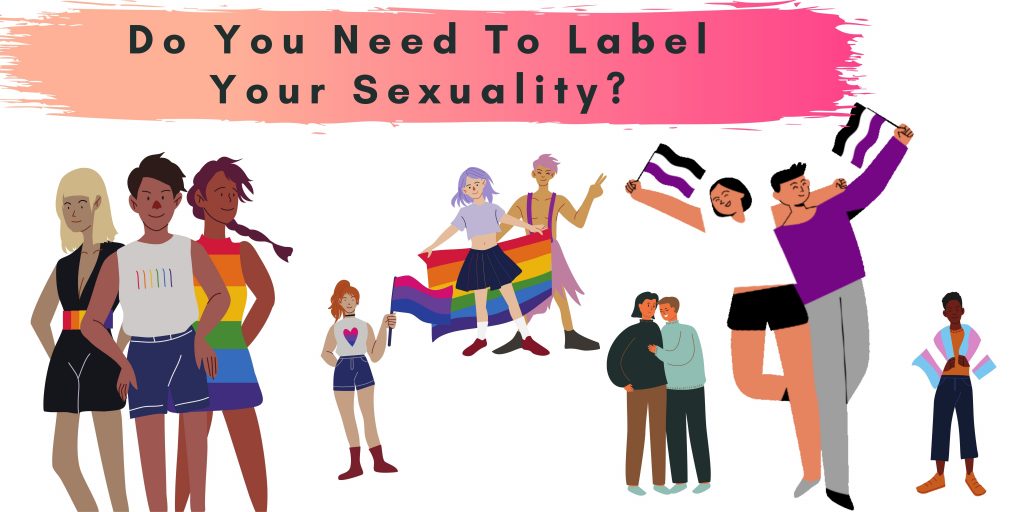 Pros-
Labels enhance communication: Sexuality labels help in identifying people with similar interests and inclinations that facilitate communication and share similar experiences. It helps one discuss the similar problems they might be facing in the society and ways to deal with it. Belonging to a particular group helps one connect with like-minded people and provides a safe and comfortable space that promotes communication. For example, a bisexual person would have different challenges than a gay or a lesbian. Thus, categorising one with a specific label helps in identifying persons with similar unique traits.
Labels create awareness: Expressing yourself through labels brings a sense of awareness and empowerment regarding your sexuality. This helps in social acceptance and advocacy of legal rights of the minority groups. It also, helps in the formation of non-government organizations (NGOs) that support and fight for the rights of LGBTQ+ community.
Labels bring solidarity: Knowing other people like yourself boosts the self-confidence and brings solidarity among the group. When you know you are not alone, you feel confident in dealing with the challenges that might come your way.
Labels make relationships easier: Labels help the family members and others around you to know, who exactly you are and how you want to be addressed making relationships easier.
Cons-
Labels can lead to discrimination: Declaring your sexual orientation or gender identity may invite discrimination not only from the population at large but also, from the LGBTQ+ community itself, where sub-groups within the LGBTQ+ community might not like each other.
Labels might invite hatred: Expressing your belonging to a particular group might invite hatred or rejection by other members of the society thereby, forcing people to hide their sexuality.
Labels can be confusing: As the variety of sexuality labels is vast, one might find it confusing to fit into a particular label. Also, as the sexual orientations might change with time, sticking to one label might not always be possible.
To use a label or not is not at all mandatory and is truly a personal choice. What's important is accepting and loving yourself for what you are.
Be comfortable in your skin and follow your heart.
If you want to get called back from our experts, Leave your details below-