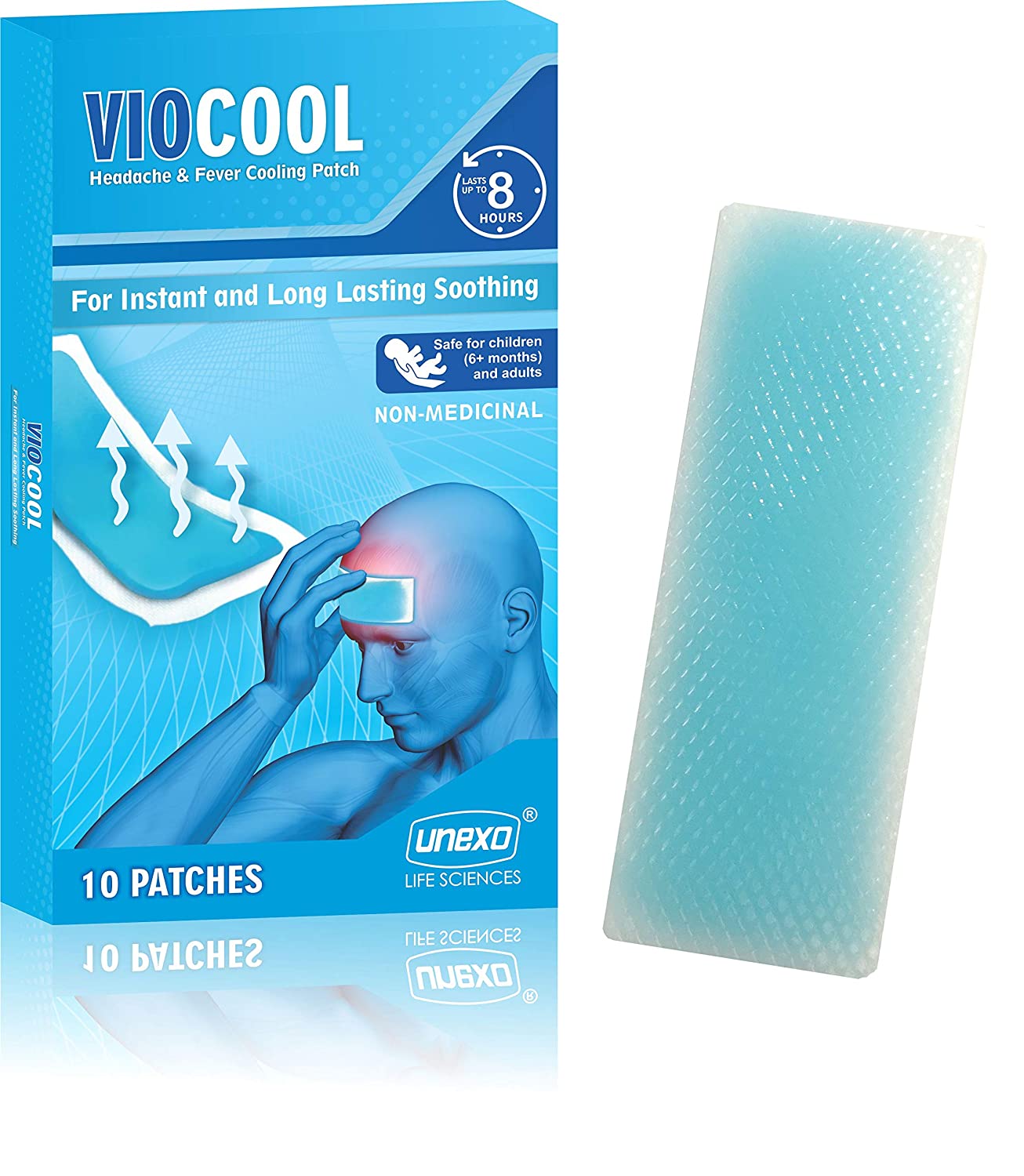 Viocool - Headache and Fever Cooling Patch
A Herbal Kingdom Product
Indications:
cooling relief in headache

migraine 

and fever 

Duration Of action- Relief Lasts up to 8 hours Post application.
Useful in headache, migraine and fever. 

It has a soft, gentle.

Skin friendly adhesive .

Leaves no residue or marks or scar on the skin.

Cools the temperature by 0.8 -1.5°F

Instant cooling.

Prolong soothing sensation

Ready to use.

Viocool is travel friendly and can be easily carried anywhere.

It is ready to use.

No refrigeration needed. 

Natural ,Non medicated.

Safe during pregnancy.

Safe for children 6 months and above

No need to soak in cold water

Made In India
Our services may be a bit delayed due to ongoing covid crisis. We assure you, we shall do everything we can to stick to timelines.